Universal Hospital Group, a leading hospital equipment distributor and medical consultancy services provider in Africa has been adjudged the Best Medical Systems Consultancy in Africa at the Global Health Pharma Awards, 2022 which was held in the United Kingdom recently.
The Global Health Pharma Awards, is organised by GHP Magazine, a global information sharing platform & a multi-disciplinary members community.
In a statement on the award, the Chief Executive Officer of UHG, Mr. Frederick Amissah explained the overall distinctiveness of the company, stating, "we are uniquely Ghanaian with global footprints through our global partnerships, and we are turnkey pioneers in markets we operate. He said the company thrives on its core values, integrity, people centricity, accountability, transparency, innovation, dependability and excellence. To us, excellence is a choice."
Mr. Amissah added that the company's focus is to provide its products and services to the African continent and the vast international markets beyond the sub region.
"Universal Health Group has ensured that the best thing it can do to achieve success is to become a people centric company and has had this principle since its establishment.
With this, our vision is to be the leading and most respected Pan African provider of healthcare solutions, maintain the utmost quality and professionalism every time," he said.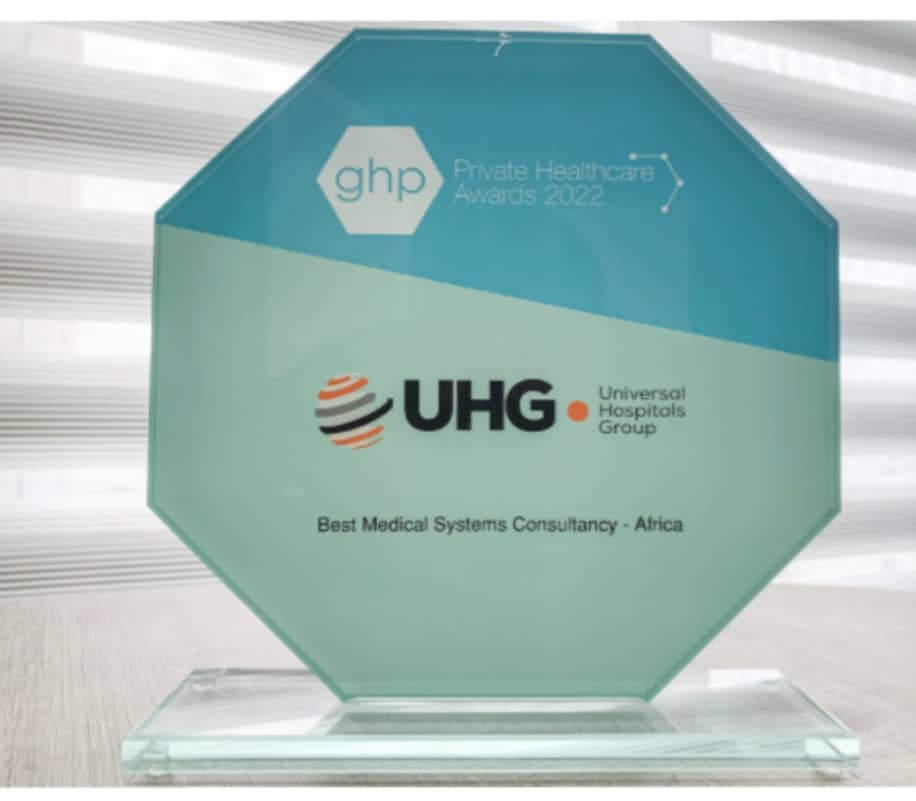 Mr. Amissah noted that, "ours is a social enterprise delivering world-class healthcare facilities across Africa. We're proud, and we're grateful to the GHP Magazine for recognising the amazing work our team does."
Mr. Amissah expressed his appreciation to the  staff, partners and clients for their loyalty.
He disclosed that the company looks forward to increasing healthcare development, championing the growth of healthcare on the African continent, and introducing innovations that would bridge the healthcare gap in Africa in the coming years.
About GHP Magazine
GHP is a global information sharing platform & a multi-disciplinary members community.
Established to enhance communication networks & collaboration across all themes and disciplines within 3 main categories: Human, Animal & Environmental Health.
Whilst the membership is organically grown and closely audited, members have tended to fall into a number of general categories; Academia, Industry, Public Bodies & Health Systems, Governments & Policy Makers, Funding Agencies & Groups, Investors, Regulatory & Professional Bodi.